Featured Author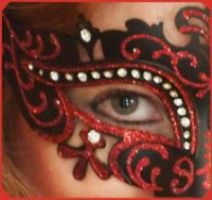 Erotica is delicious fantasy meant to help stimulate both the mind and body.

I love romance and I love good sex. It is a healthy combination in real life. I write stories that touch on the ups and downs of lovers and the unique sexual experiences that make life a ton more fun. I am a happily married woman who believes (based on personal experience) that love conquers all. It is a running theme in my writing.

I started writing erotica for two reasons: I had characters milling around in my head begging to be heard AND I wanted to read stories that were not only hot but also meaningful. Being an indie author, I have the freedom to write whatever comes to mind from BDSM (Brie), paranormal (Keeper of the Wolf Clan and Varick: The Reckoning), ménage (Blissful), and contemporary (In 9 Days). I allow the characters to set the story. However, in every one of my works you will find strong but likeable female leads and heartwarming, sometimes even inspiring, love stories.

My erotica is not just about the sex, it's about the emotion behind the delicious act.

I take my role as storyteller seriously. As much as possible, I conduct personal research so that I speak from experience. When that is not possible, I extensively research the "why, how, and what it feels like". I want my readers to feel what the characters are experiencing. For me, it's all about getting the motor purring so that those feelings can transfer to the bedroom.
Location: Colorado, USA